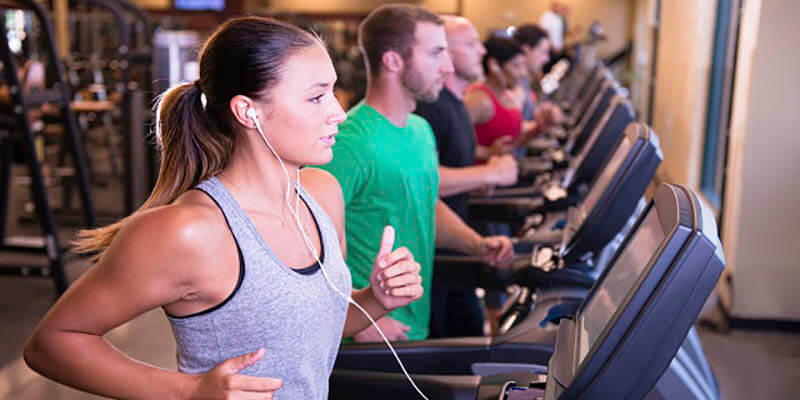 TIME TO HAVE DISCUSSION OVER FASTED STEADY STATE CARDIO FOR FAT LOSS!!!
Fasted Steady State Cardio as it itself explain Cardio/Walk to be done in the morning empty stomach at moderate pace!!! It has its own, different advantages for fat loss and caloric burn, and It works for people who may not have the endurance, speed, experience, to do HIIT cardio.
Beginners Obese, pregnant, can also benefit from doing steady-state cardio instead of HIIT because of its low impact on the body.
Steady state cardio keeps your body in the fat-burning state for a longer length of time than HIIT.
The fat-burning zone occurs when you work at about 65% of your maximum heart rate. This is when your body is working hard enough to burn fat, but not so intensely that is switches over to using sugar for energy.
The basic idea behind cardio on an empty stomach is that your body will be more likely to use its own fat stores for fuel instead of the food you just ate. Fasted cardio will help you lose more fat during your cardio .
It works because:
A. It helps you to become more efficient at using fat for fuel
B. Because your hormones and metabolism are all in the perfect alignment for fatty acid mobilization
C. When you enter second hour of steady walk, your fat oxidation increases by "7" times..Yes, you read that right, 7 times..
NOW BEFORE PEOPLE START DOING STEADY WALK PLEASE UNDERSTAND CARDIO SHOULD NEVER PRECEDE WEIGHTS OR REPLACE WEIGHTS……ITS ALWAYS WEIGHTS FIRST, THEN CARDIO…BUT IF YOU CAN'T DO WEIGHTS, THEN WALKING IS STILL AMAZING AND BETTER THAN HIGH IMPACT EXERCISES SPECIALLY FOR BEGINNERS AND FOR THE PEOPLE WHO LOOKING TO CUT DOWN MORE BODY FAT%. AND WHEN THEY COMBINE IT WITH STRENGTH TRAINING. ..IT GIVES AMAZING RESULTS..SO MORNING THEY CAN DO FASTED STEADY STATE CARDIO AND EVENING WEIGHTS !!
AND NO, WALKING AT A COMFORTABLE PACE IS NOT GOING TO CAUSE TOO MUCH MUSLCE LOSS ..IF YOU ARE HAVING HEALTHY AND MODERATE PROTEIN RICH DIET…YOU WILL BE JUST FINE WITH WALKING…
NOW FOR THOSE WHO LOVE WALKING..PUT ON YOUR HEADPHONES..PLAY YOUR FAVOURITE MUSIC AND WALK TO YOUR HEART'S CONTENT DAY IN AND DAY OUT….AND IT WILL DO YOU FAR MORE BENEFIT THAN HARM…SO WALK WALK WALK AS MUCH AS HUMANLY POSSIBLE !!!! AND YES WATCH YOUR DIET PLEASSEEE